About Crosby Marine Services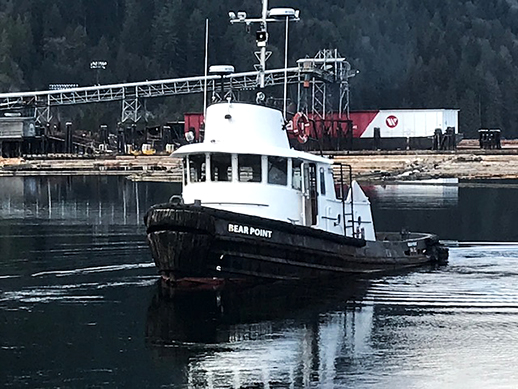 Crosby Marine Services Ltd. has been involved with just about everything that is connected to the water in BC.
We are a professional marine barging business operating throughout Howe Sound, the Georgia Strait and Indian Arm, British Columbia since 1986.
Our experience gives us a vast amount of knowledge
to get the job done safely, on time and on budget.
Our company is led by Dan Crosby. Dan grew up in Gibsons, BC and developed a lifelong affinity for the ocean at the early age of 14 when he first started working on commercial fishing boats. He has continually built upon a wealth of knowledge that can only be attained through many years of experience working on the water.
Dan's business career has encompassed a wide range of experience in industries, such as commercial fishing, logging, log booming, tow boat operations, water taxi transportation, marine construction, laying cable, and the movie industry.
An intriguing aspect of Dan's career has been one that has led him
into the BC Film Industry where he has coordinated many films all over the BC Coast.
The Film division, led and managed by Dan's son Jason Crosby, can handle any Marine Film project.
You can find out more about Crosby Marine Film Services here.

Today, our Crosby Marine Services Division provides tug and barge services that reflects Dan Crosby's high level of integrity and solid commitment to his customers.
We stand by our reputation, our work ethic, and our most important component: Safety.
Click below to learn more about our Services:
Home  –  Towing & Barging  –  Docks & Ramps  –  Rent a Barge Parties  –  Site Prep
Give us a call today to find out more about how we can make your project go smoothly, safely and cost effectively. We look forward to hearing from you.
Dan Crosby
Crosby Marine Services Ltd.
(604) 250-1957

Serving Sunshine Coast, Thormanby Island, Howe Sound, Indian Arm, Vancouver,
and the entire British Columbia Coast.